Fusion is a national and international Christian youth and community organisation with branches in places from Tasmania to Nigeria. Fusion Sunshine Coast is the local branch here in Queensland based out of the Alcooringa Youth & Community Centre in Buderim. Where as the local branch our focus is on ensuring that the Sunshine Coast has strong youth, because we believe that strong youth equals a bright future. We do this through creating safe and inclusive environments to connect with young people to encourage growth. As a part of this we run programs in high schools, run high energy youth holiday programs, weekly Fusion Youth program, mentoring programs and heaps more.
NOTE FROM THE TEAM LEADER
Welcome to Fusion Sunshine Coast!  We are a group of people who are committed to making a difference for youth on the Sunshine Coast.
To do this we run a variety of innovative programs, from lunchtime programs to the new Streetwork Bus, each with a distinct purpose.  Our programs and services are aimed at both youth who are troubled and those who are looking for something to do or even want to develop some leadership skills. The majority of our work is run by volunteers who give their time and energy, for the good of others.
If you'd be interested in being involved, either as a youth, volunteer or as a donor, please get in contact with us.
I look forward to hearing from you.
JESSE
TEAM LEADER
Jesse grew up in Fusion as a young kid when his parents were both heavily involved and has stayed around ever since. He completed a Bachelor of Pharmacy (Honors) in 2004 and is a pharmacist by trade, where he works part time to support his family whilst volunteering for Fusion. He also has a Diploma Youth & Community Work (Christian), Certificate IV Training and Assessment and is a certified Youth Mental Health First Aid Instructor.
Jesse is married to Marie and has two young children, Caleb and Levi. In his spare time he loves going to the beach, watching the cricket and spending time with his family.
LAURIE
YOUTH WORK COORDINATOR | VOLUNTEER COORDINATOR
Laurie is a born and raised local Sunshine Coast girl who became involved in Fusion as a young person and has stayed around ever since. She studied a Certificate IV Youth & Community Work (Christian) with Fusion in 2009 before moving to Sydney and working for Fusion Western Sydney for 2 years. She has since married Ben in 2011 and moved back to the Sunshine Coast. She has completed a Bachelor Arts (Psychology & Youth Work) and is currently studying a Bachelor Nursing Science. She is also a certified Youth Mental Health First Aid Instructor. She is passionate about social justice issues and caring for others. She is a bit of a photography buff and can be found climbing waterfalls or chasing thunderstorms in her spare time.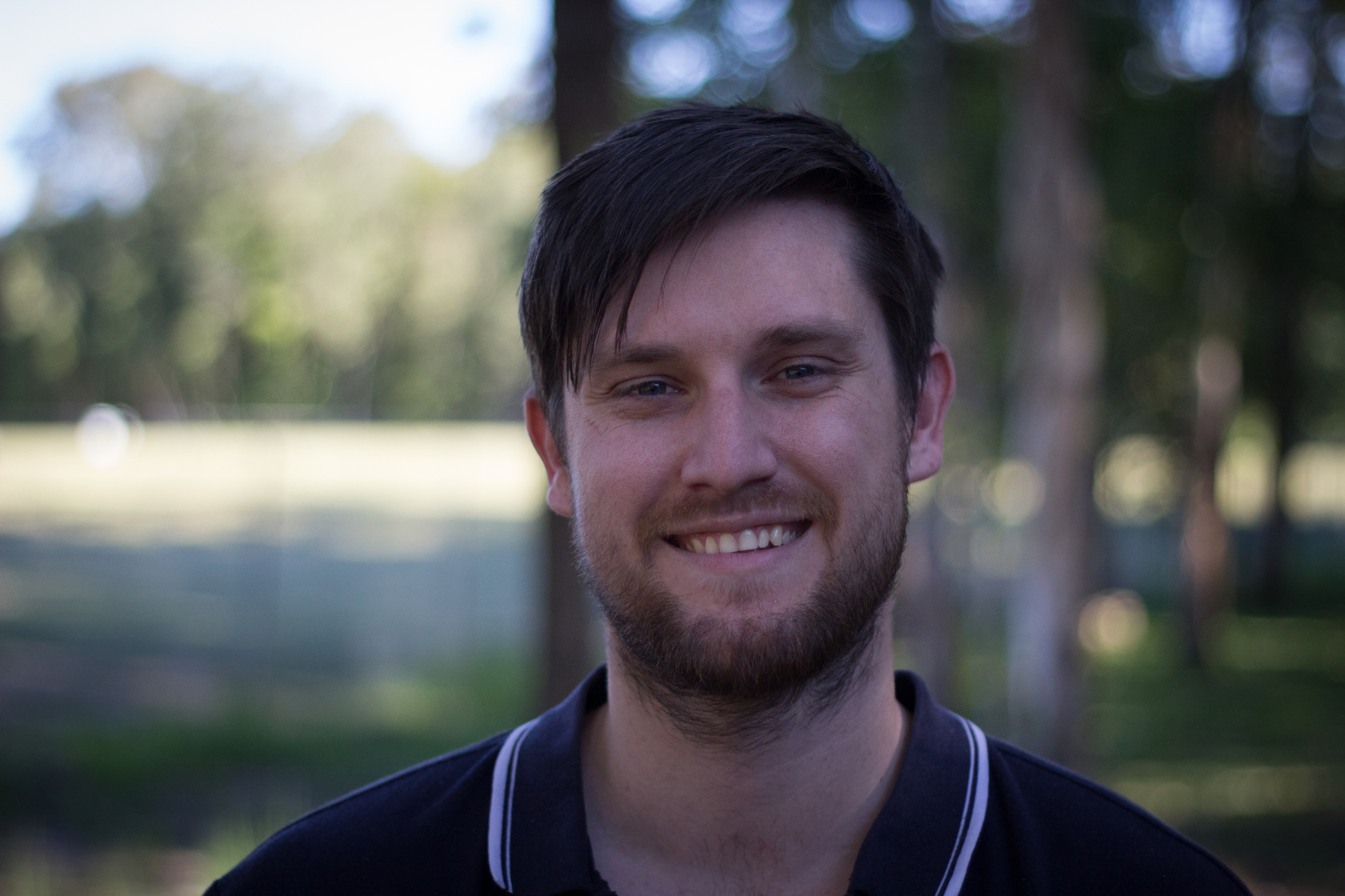 Ben
YOUTH WORKER | 401 TRAINER
Ben became involved with Fusion in his hometown of Sydney as a young person and has been a youth worker with Fusion for over 8 years. He completed his Diploma Youth & Community Work (Christian) placed in Canberra in 2009-2011, where he worked part time as a chaplain in a local high school. He also has Certificate IV Training & Assessment and plays a big part in our training courses locally. He is currently studying a Bachelor Social Science at the University of the Sunshine Coast. He is passionate about youth, social justice and ensuring that people matter. In his spare time he loves playing guitar, gaming, and watching professional wrestling.
Nikky
YOUTH WORKER
Nikki is the youngest on our team and our little ray of sunshine. She has 6 siblings and was home-schooled by 2 wonderful parents. She has a Diploma Children's Services and Certificate IV Youth & Community Work (Christian) here at Fusion. She is First Aid & Youth Mental Health First Aid certified. She loves being around her friends and family and is passionate about looking after and caring for people. She is a creative soul who enjoys playing music and singing, reading and long walks on the beach.
Fusion Volunteers
These guys & girls aren't all that hold up Fusion Sunshine Coast, we have a great team of volunteers that work hard to keep our programs running…
Want to join the team?
There are heaps of ways for you to get involved. Get in touch and let's find the perfect spot for you.